Step 1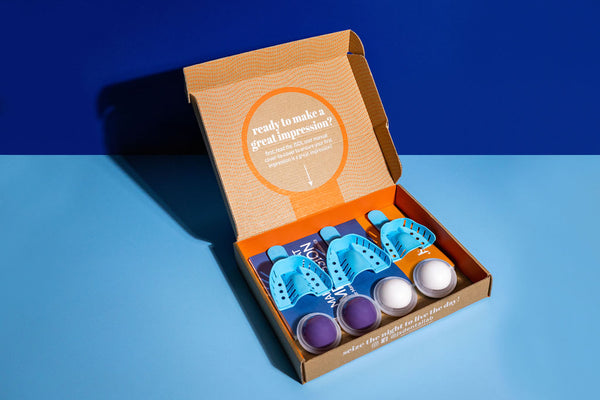 Step 1
We Mail Your Kit
First time buying a night guard? We've made the order process as quick and easy as possible. Your custom night guard will be in your hands in no time, making restless nights, morning headaches, and worn-down enamel a thing of the past.
Step 2
Step 2
You Follow A Simple Process
After you place your first order, we'll mail your kit by the next working day. It contains everything needed to take an impression of your teeth. We'll also send a prepaid, pre-addressed mailer—so you can send your impression back to us hassle-free as soon as you're ready.
Step 3
Step 3
Pop Your Dental Impression In The Mail
When you're ready, use the prepaid mailer received in your kit to send your dental impression back to us. We also quality check your impression if you email or SMS us a few photos of your impression.
Step 4
Step 4
We Take It From There!
As soon as our lab receives your dental impression, our skilled technicians will set to work creating your night guard. We don't like to keep you waiting—your guard will usually be ready to ship in its own protective case in about five business days. And then we guarantee it for 12 months.
Get Started